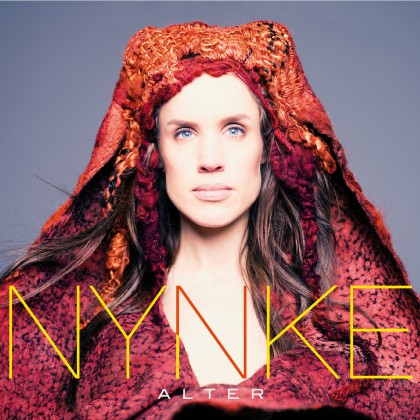 Frisian poetry to Spanish rhythms
Javier Limón: "The Frisian language is very melodious. In Nynke's music the landscape becomes palpable in its vastness, its long lines and dramatic, overwhelming skies. And then of course there is that exceptional voice; when Nynke starts singing, something happens."
Alter is grounded in flamenco rhythms and guitar music, combined with the characteristic percussion of composer/percussionist Sytze Pruiksma and the sound of the Noardske balke, a traditional Frisian stringed instrument. The album is recorded and mixed by Salomé Limón in studio Casa Limón (Madrid). During the recordings, musicians Manuel Machado (flugelhorn), Antonio Serrano (mouth organ), Rafael Jiménez 'El Chispas' (cajón), flamenco singer Saul Quirós and flamenco dancer Belén López make a musical contribution.
Nynke writes all the texts, with the exception of Foarjiersfers (based on a poem by Rutger Kopland), De Brulloft (translated cover by Lhasa de Sela) and Eftereach (written in collaboration with the Frisian poet Tsjêbbe Hettinga, whose voice can be heard in the song).
The Brussels label Crammed Discs releases Alter internationally, so that a global audience is introduced to Nynke's work and to the Frisian language.
Felt by Claudy Jongstra
The red felt cap that Nynke wears is made by Claudy Jongstra, who creates a work of felt in different shades of red, painted with rose madder, a typically Dutch plant. The woven threads in the cap are a nod at traditional Frisian ornamental head pieces and also refer to the head of a dragonfly, an insect that symbolises transformation. Marcel van der Vlugt takes the photos for the album's cover and Femke Teussink the photos for the campaign image.
Dedication
Alter means altar in Frisian, change in English and different in Latin. The album's title reflects Nynke's dedication to preserving diversity; her transformation into a mother; and her many musical journeys to other cultures.